Back in 2012, we had a virtual reality which was far away from the virtual reality we have today. Back then, we were dreaming of having true versions of Virtual Reality, such as Matrix, for example, the type of virtual reality which we could just hop into and grab a PokerStars Bonus. Many people did not even believe that could ever happen. However, nowadays, we are witnessing the fast progression of virtual reality. Of course, we cannot just hop into virtual reality as we would like to. But we have to admit that it has improved a lot and it keeps improving. In the following paragraphs, we will show you what has changed in virtual reality and how far we have come.
VIRTUAL REALITY HEADSETS
Virtual reality technologies involve wearing a headset. This headset creates simulation and places its user into virtual reality. This is actually a digital environment you are placed into with a headset. A couple of years ago, buying a virtual reality headset was impossible or it implied spending a fortune. Nowadays, you can buy your own virtual reality headset for a small amount of money. You go to a local store, choose the virtual reality headset you like the best and you pay around 5 dollars for it. Of course, if you want a better virtual reality headset with more options and better resolution, you need to spend more than 5 dollars. Currently, the five best virtual reality headsets cost from $199 to $1399. Luxury VR for PC is the most luxurious one and it offers amazing options. Nevertheless, Budget Wirefree VR by Oculus is also amazing even though it costs just $199.
TRANSITION FROM PC TO MOBILE VR DEVICES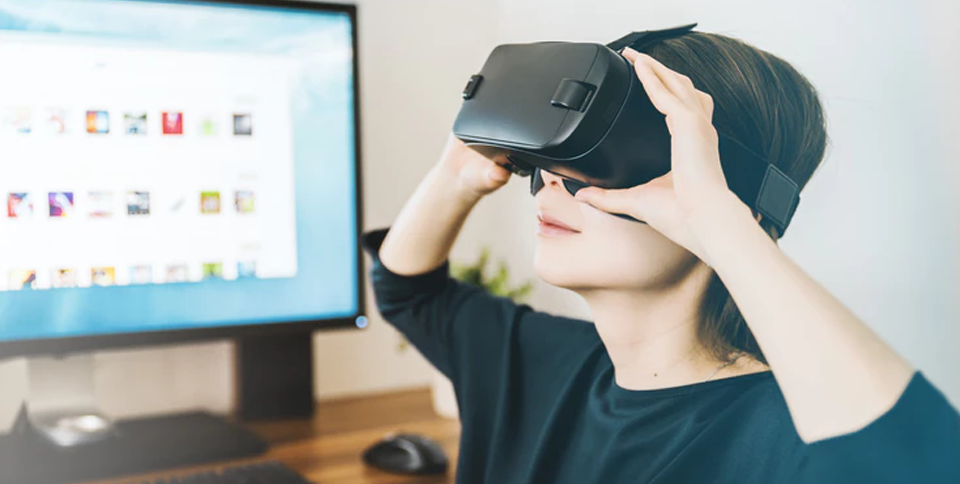 Not long ago, virtual reality headsets depended on PC connections. You had to attach the headset in order to use the device. Nowadays, this has changed. We have received standalone mobile virtual reality devices. You have to install a mobile app in order to use the device, which is the case with Oculus Go. This is highly beneficial for users because they will be able to use the devices anytime and anywhere. This will lead to the rapid consumption of virtual reality devices and will probably lead to the rapid development of virtual reality devices as well.
EYE-TRACKING AND FACIAL EXPRESSIONS
New virtual reality headsets have eye-tracking and facial expressions hardware add-ons and software. These add-ons are great because they render a given scene in high resolution. In addition, these add-ons are used to identify users. In this way, they improve communication and provide better interaction. Furthermore, they provide a comfortable and personalized experience because they customize lens width. The development of artificial intelligence will influence the development of a virtual reality headset, and we will receive virtual reality devices that will transcend physical boundaries and maybe even language gaps.
FINAL THOUGHTS
Of course, this is just the beginning. Virtual reality together with Augmented reality and Mixed reality belongs to the new technology, different from what we have seen. The future will bring a lot of interesting add-ons and software which will improve the technologies and will make our virtual experience a lot better. We have to be patient because soon we will be able to hop into virtual reality and enjoy it completely!